Eden Youth Volunteer Club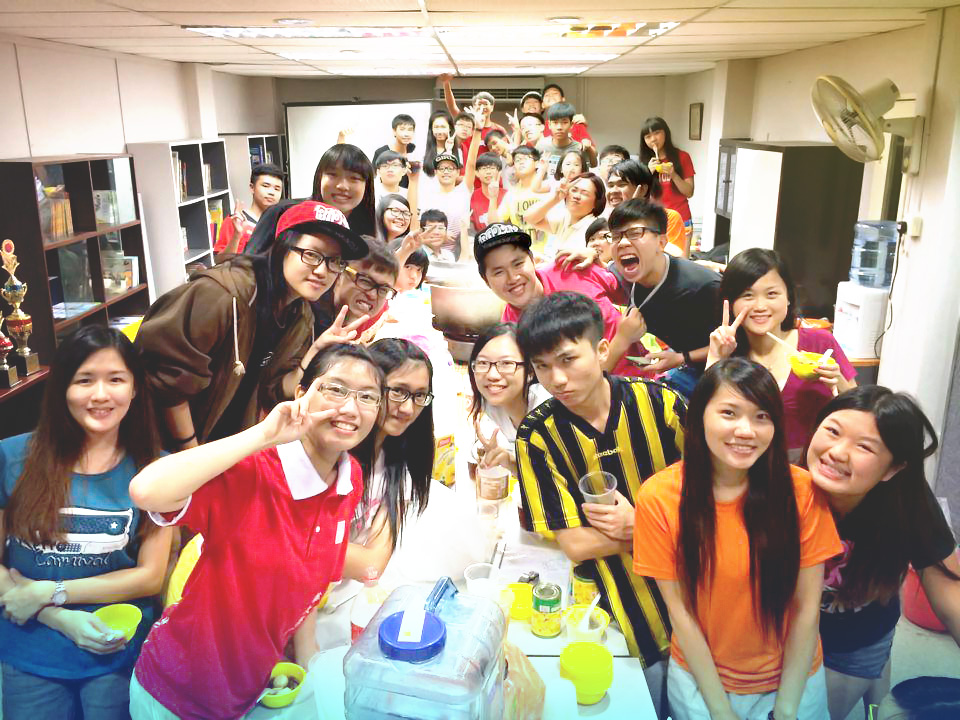 Background
In year 2004, Eden Welfare Charity Society started a youth club that served as a healthy and conducive place for self-development. That youth club, initially called Saturday Youth Club has changed with the times to become today's Eden Youth Volunteers Club.
The change of name denotes a significant shift of how the club engages its youth. From just programs, talks and seminars it now includes volunteer work as its core. The changing needs of the youth was a great factor for this change as the new generation responds better to practical experiences.
The underlying purpose for Eden Youth Volunteers Club has not changed. It is still about providing youth with the tools they need to develop healthily and safely.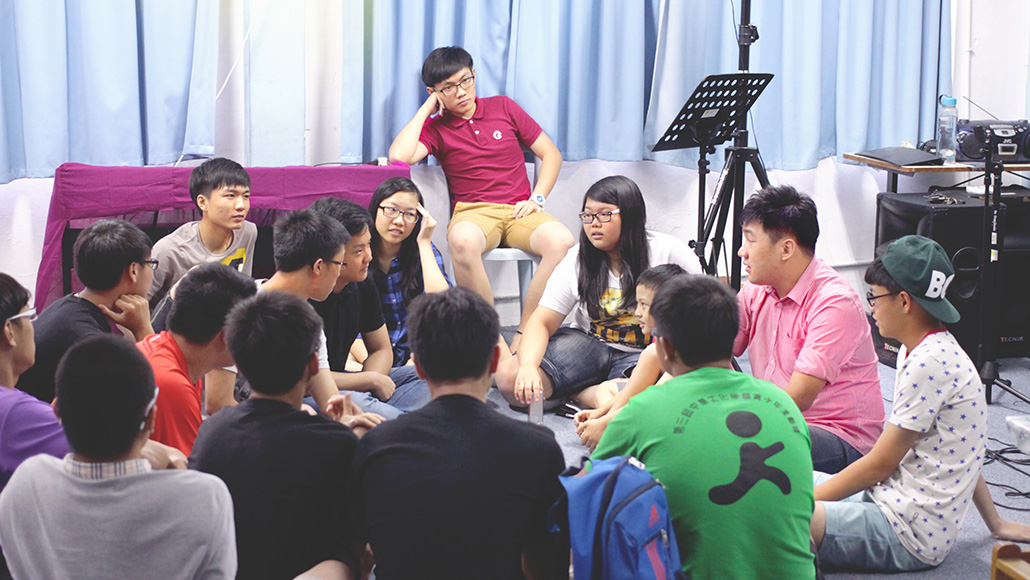 The Issues
Here are some of the major issues faced by our youth today.
These issues are just the tip of the iceberg. But the solution for all of them is simple: provide the knowledge, the support and the opportunities for the youth to mature and make good and informed decisions. Which is what Eden Youth Volunteer Club strives to do.
Eden Youth Volunteer Club
The club meets fortnightly for activities alternating between indoor and outdoor activities. Here are some of the activities and how it helps the youth.
Talks are conducted by the club's Youth Advisor, Ng Say Tar and by invited guests. The purpose of having talks is not only to educate the youth but also encourage dialogue and discussion. Topics range from emotional management to career advice to current trends and events. Here are some examples of topics from previous meetings:
1. Goal Setting – Effective ways of setting a goal and achieving it according to the different personality types.
2. Guest Sharing by former Eden Youth Volunteer member, Shyane Hon Shin Yi – She shared her experience in Manila where she joined a volunteer medical group.
3. 10 Things A Girl Does That Make A Guy Think She Likes Him When Actually She May Not – A discussion on a trending web article to show the youth which are truths, which are half-truths and which are complete lies.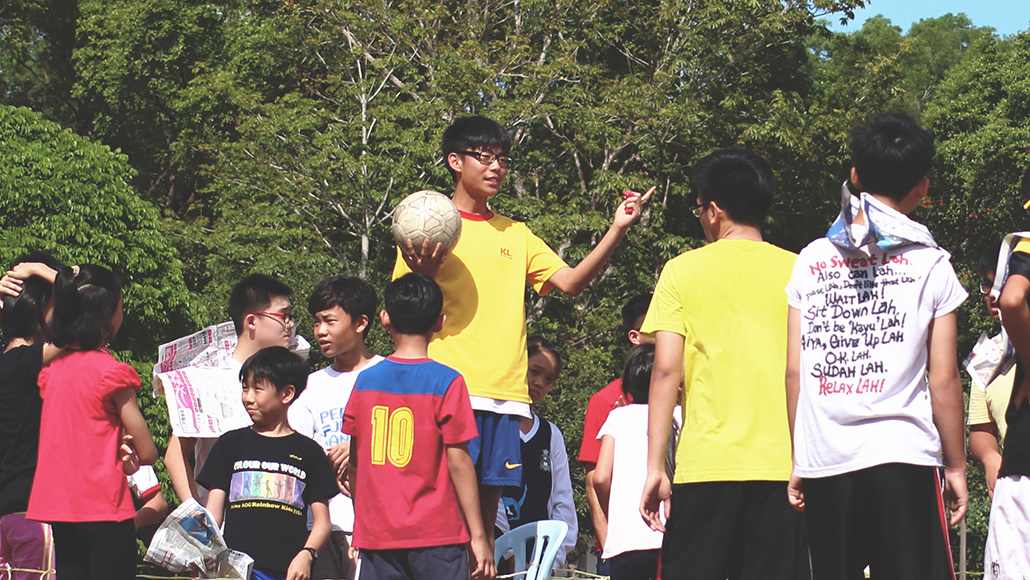 This is was initiative to help our youth to de-stress. It has been observed that the youth today are swamped with homework and tuition causing them to lead sedentary lives. The fresh air, fun and friends serve to remind them that life isn't just about studies but also about meaningful relationships and community.
It also doubles as a platform for the youth to practice their leadership skills. A few of them are chosen each time to organize group games as ice-breakers before everyone separate to their desired sports.
Parents are welcomed to join!
Parents are welcomed to join any of the activities and to give feedback about the program or their child. Parents can join the talks and continue the conversation at home. Some parents even take the trouble to visit them while they are doing volunteer work. This greatly affirms the youth and makes the volunteer work so much more meaningful.
Volunteer Work
Depending on the needs of the community, Eden Youth Volunteer Club may organize community projects (example: 2013's Project X). But most of the time, club members volunteer in programs in Eden (example: Hope Literacy Program) and occasionally in other charity organisations that request for help.
It must be stressed that volunteer work is not compulsory for members. Members are informed of the available opportunities and are then given a chance to respond. It is after all volunteer work and Eden believes all efforts must be done with integrity and sincerity.
Volunteer work is not easy and puts a strain on already busy youth. It is during practical service that we see the hidden talents emerge and their character tested. But the result says it all. Each time after volunteering, our youth volunteers become more patient, more understanding, and more aware of the weaknesses and strengths of their character. And with love, support and guidance from parents, peers and the club's youth advisor, they mature in their service and giftings.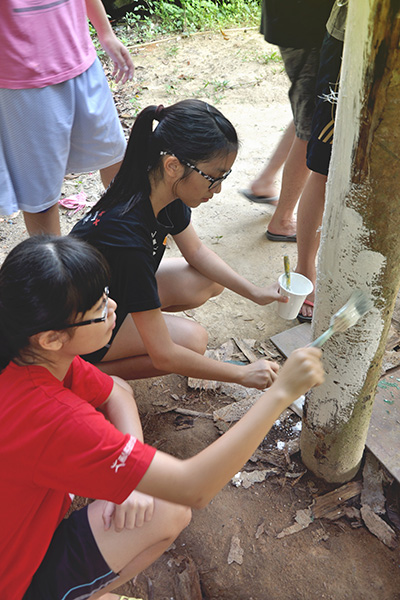 Get Involved
If you find this program meaningful do share it with someone, make a donation or volunteer to be a facilitator.

"When I was a teenager I joined Eden Youth Volunteer Club. The youth advisor then was Mr. Paul Tam. He really helped me to understand myself and to look beyond my own needs and serve other people.
Now I am the Youth Advisor and I am doing for our youth what Mr. Tam did for me: I am walking with the youth. I spend much time talking to our youth, listening to them and guiding them. All the effort, sweat and tears, it's all worth it. It's all worth it when a youth starts looking beyond himself and starts caring more about his family, friends and the community he lives in. You can see how it affects his decisions, his school grades and his relationships. It's amazing what our youth are capable of."
Count me in!
Able to speak at least Mandarin required. Interested individuals will be interviewed before being allowed to become a volunteer facilitator.
How your contribution helps
Club members are charged an annual membership fee of RM50.00. That amount is only enough for utilities and some program materials. Your donation will help the club:
To have at least one full-time Youth Advisor
To have capital to organize community projects
To maintain or replace ageing facilities and equipment (example: LCD projector, etc…)
To afford research and study of youth issues and develop campaigns and solutions